Mental health is a fundamental component of a happy and successful workplace and is equally as important as the physical condition of employees when considering how to cultivate a healthy work culture. Work pressures can bring about feelings of stress and anxiety to meet the needs and demands of a job. Now, with the COVID-19 pandemic, our nation is experiencing a surge in people showing signs of depression, anxiety, and other serious mental health distresses. This, coupled with the reality that not every employee has behavioural health care coverage, reveals a mental health crisis that is currently unravelling in the workplace.
However, the pandemic has also been the flashpoint for using digital mental health with online platforms providing useful tools that are now bridging the gaps that employers and employees experience when trying to access mental health care. The door is now open to discover new opportunities around implementing digital mental health solutions that deliver scalable, digital mental health programs to combat poor or declining mental health and wellbeing in the workplace.
The Prevalence of Mental Health Issues in the Workplace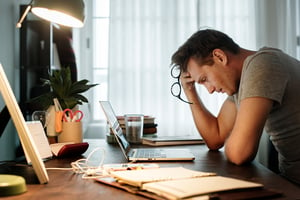 There are numerous determinants that play a role in the mental health and emotional states of an individual, such as psychological, social and physical factors. In professional circumstances, stress is more often than not a major influence when it comes to an employee's mental wellbeing. As outlined in a survey by Mental Health America, 63% of participants believe that their mental health was impacted by stress stemming from their workplace. In addition, a report from the National Safety Council published in July pointed out the correlation between a rise in safety risks and distress around mental health both during and outside of work, as it can adversely affect a person's ability to assess risk. Adding to this trend, the 2019 Mind the Workplace Report found that 85% of responders lost confidence in their work performance as a result of their company's culture, and that 69% believed that refraining from discussion on stress related to work was safer than opening up about it. Together, these statistics reveal a strong connection between the status of an employee's mental health and their work environment.
Feelings of poor mental wellbeing are also being reflected in declining productivity levels. The CDC reports that there are 11.5 days of decreased productivity and 4.8 workdays lost for those with depression during a period of three months. The average annual cost to an employer for an employee with depression is approximately $16,613 for one year, according to a Northeast Business Group study, a figure that takes into account costs associated with medical care, disability, absenteeism, presenteeism, caregiving and turnover. These numbers subsequently demonstrate just how influential the mental health of an individual can be in their work environment.
The Digital Age of Mental Health Support
Digital mental health programs are now viewed as key tools in addressing and supporting the mental health and wellbeing of employees in a way that promotes self-care, increases engagement and promises reliable, remote and private accessibility. It is important that employers revisit their benefit packages to add provisions for in-person and digital mental health services that meet or even exceed current and future employees' needs. With a wide range of platforms offering digital mental health, it is equally important that organizations select a digital service that is built on clinical evidence and is supported by measurable outcomes that validate the scientific approach and success of such solutions. By doing so, employees can access mental and behavioral health care services that will directly combat the mental health crisis seen in the workplace and society at large both during and after the pandemic.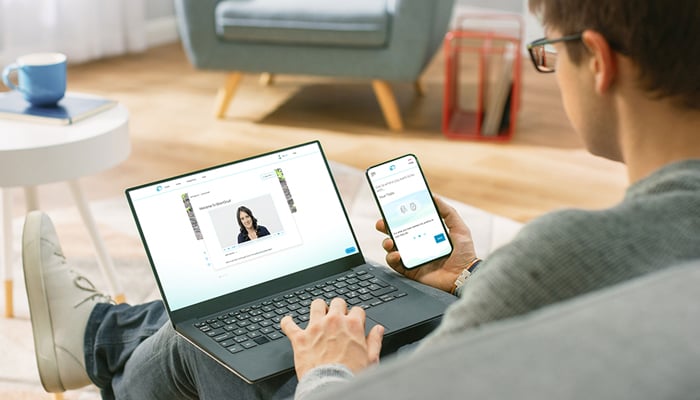 Digital Health Platforms' Role in Combating Workplace Mental Health
Addressing mental health at work early before it escalates is crucial in establishing preventive and proactive care initiatives. By integrating digital mental health solutions into either a work environment or benefits package, employers can provide the necessary tools needed for their workers to receive accessible, interactive, and clinically based mental health care. Digital delivery can help ensure employees receive the right care, at the right time, day or night, making it easy for people to be more engaged in their health. Through this adoption, employers and organizations will empower workers on how to prevent or treat mental health concerns, thereby revolutionizing the workspace by creating an environment that is welcoming, safe and productive.
Benefits of Digital Mental Health Platforms
On-demand mental health care available day or night
Personalized programs addressing a person's specific needs
Identify people at-risk of developing or escalating mental health issues
Reduced stigma that helps employees engage in their health
Interactive content, tools and videos help improve engagement
Real-time progress indicators for employees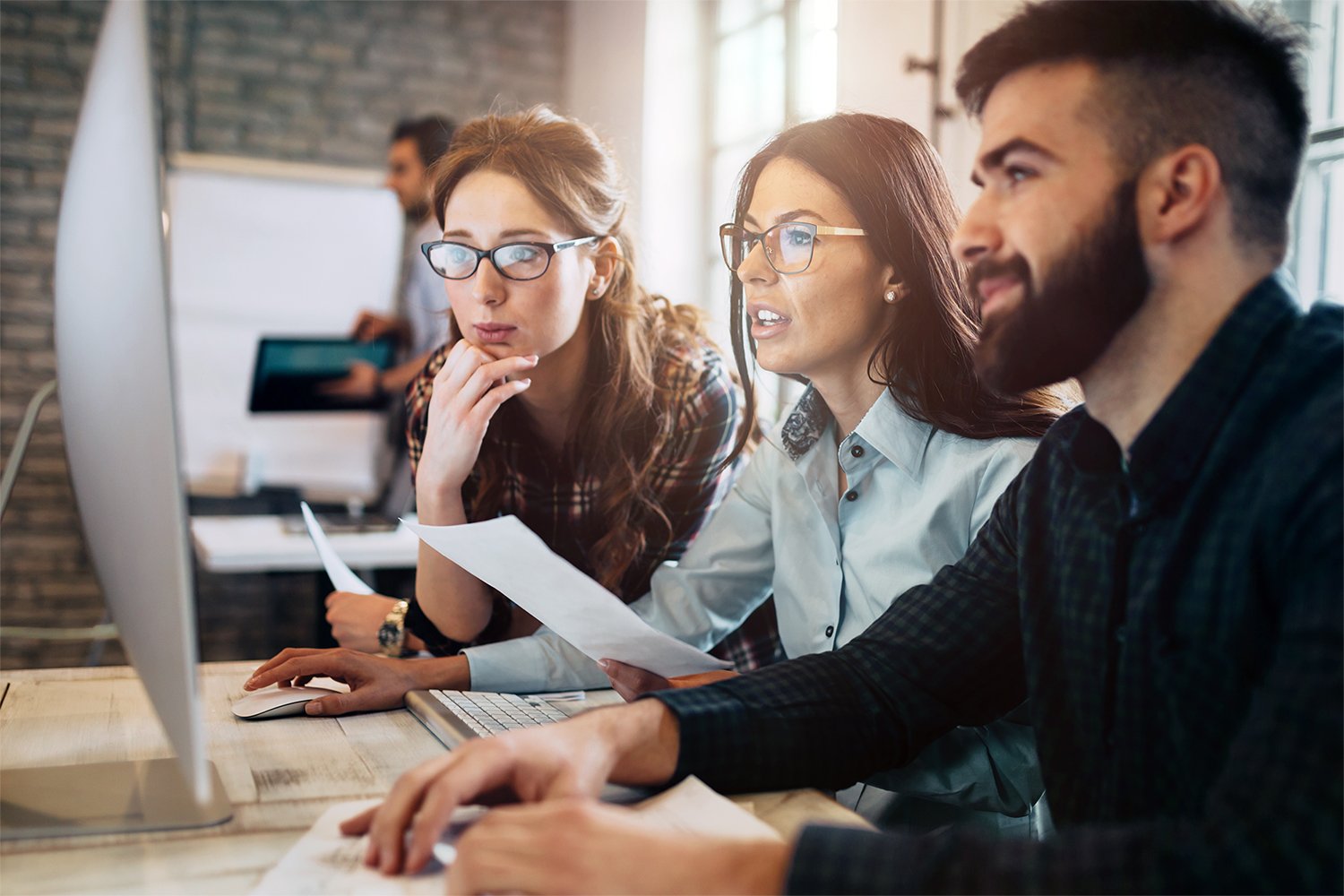 Key Criteria for Choosing a Digital Mental Health Provider
Digital health services can significantly impact the proactive measures taken by employers when it comes to addressing the mental health of employees. Therefore, it is important that employers consider the following when choosing the right digital provider and creating a tailored plan for each individual:
Backed by clinical evidence to ensure credibility, drives engagement and creates impact
Ensures private and secure access to needed programs and human support
Offers personalized mental health programs to address a number of varying conditions: stress, resilience, sleep, anxiety, depression, comorbid conditions and chronic conditions
Delivers content supportive to specific workplace issues such as remote working, addressing diet and nutrition, financial health, balance between work/life and work/parenting, managing grief, dealing with abuse or bullying, care for others, and managing both workplace and home stress
Offers multiple support models, i.e., self-guided and human supported models
Offers content appropriate to a diversified workforce
How SilverCloud Health is Helping Employers Deliver Better Care
SilverCloud provides employers with digital mental health solutions and innovative care delivery models informed by 18 years of scientific research. Our platform delivers anytime, anywhere access to 30 programs spanning wellness, mental health & chronic conditions. Companies partner with SilverCloud to help employees become happier, healthier and more productive leading to care savings and better business outcomes.
Key Outcomes Achieved by Organizations using SilverCloud
65% of users show clinically significant improvement in anxiety and depressive symptoms
94% user satisfaction rating
72% of users sign up and use the platform for 5+ online sessions
Members average 11.8 logins until end of treatment
19.8 minutes on average spent per session
75% of members engage in the platform post treatment for up to 12 months