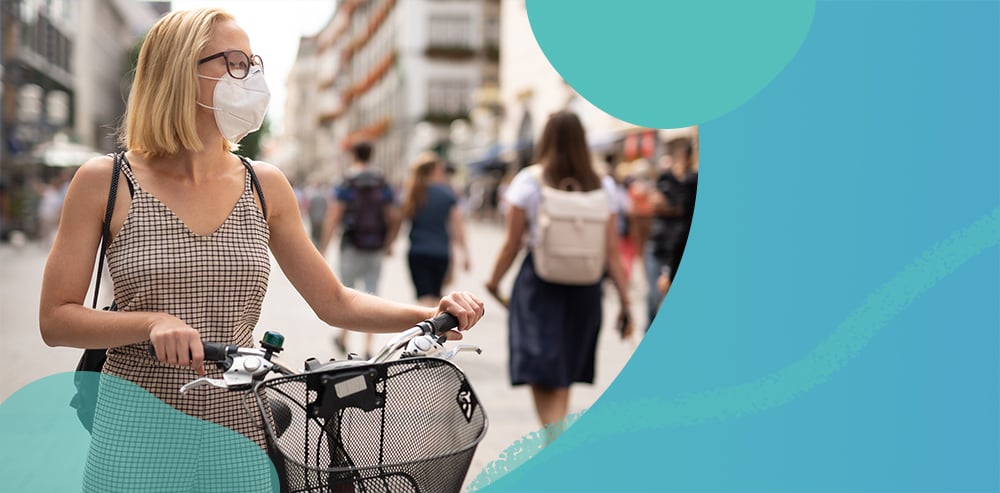 As we transition to the second year of the COVID-19 pandemic, mental health is still very much a public health concern. If you are struggling with anxiety and depression because of COVID-19 disruptions, you are not alone.
In a 2021 survey by SilverCloud Health, 90% of employees said COVID-19 contributed to increasing their stress level, and 81% of those with depression and anxiety indicated a greater need for mental health treatment during the pandemic.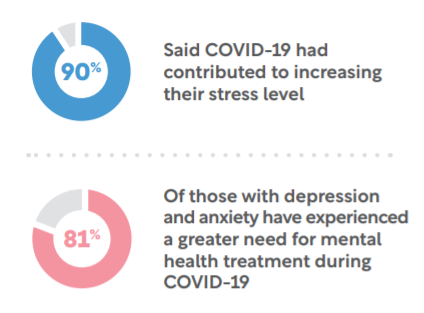 In addition, more than 42% of people reported having anxiety or depression at the end of 2020, according to a US Census Bureau survey.

Dr. Luana Marques, a clinical psychologist at Harvard Medical School in Boston, who currently works on discovering the impacts of the pandemic on mental health, does not expect this statistic to go down in the near future. "I don't think this is going to go back to baseline anytime soon," she says.
Facts and Figures Depicting the Impact of the COVID-19 Pandemic on Our Mental Health
In this article, we've gathered some facts and figures that represent our collective mental health during the coronavirus pandemic.
US Adults Reporting Symptoms of Anxiety and Depression
Comparing pre- and post-COVID-19 statistics, we see a surge in the percentage of people experiencing anxiety and depression from 11% to 42% (Figure 1). This leap is also mirrored in worldwide statistics.

Globally, these stats are influencing the need for mental telehealth programs. Digital health care models can address the mental health pandemic and alleviate anxiety or depression.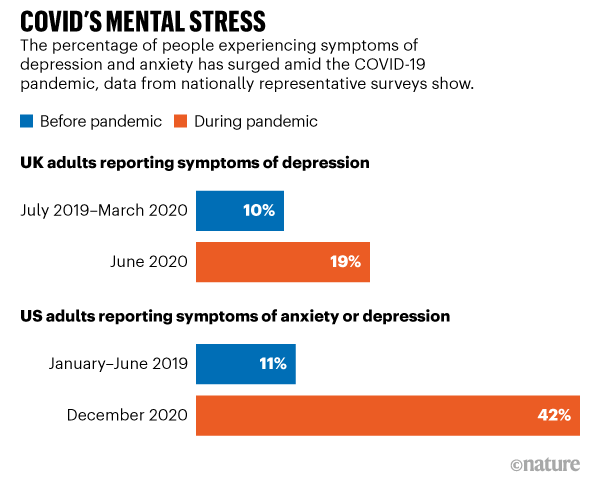 Figure 1: Source
The Financial Impact From COVID-19 and Psychological Distress
A survey by the PEW research center showed that people who were financially affected due to COVID-19 experienced a higher percentage of psychological distress.

The research also showed that this psychological distress varied across demographic groups, including income class.

Approximately 33% (one-third) of individuals categorized as lower-income experienced high distress compared with 20% and 17% of middle income and upper-income classes, respectively (Figure 2).
Younger Adults Are More Likely to Report Anxiety and Depression
Young adults between the ages of 18-29 and 30-44 reported higher rates of anxiety and depression in a survey collected by the United States Census Bureau.

Although the risks for COVID-19 symptoms are higher in older adults, younger adults are more likely to report anxiety and depression than older adults. This is also reflected in Figure 2.

According to Drs. Rousseau and Miconi, the effects of COVID-19 on youth mental health have not been widely studied. During the pandemic, youths have experienced threats to their family dynamics and usual social environment.

The authors listed some potential factors affecting youth mental health during the pandemic, "ranging from the onset of stress-related disorders to the exacerbation of pre-existing disorders, including a flare-up in cyber dependence, and also, in rare cases, the alleviation of disorders (e.g., school phobia for some)."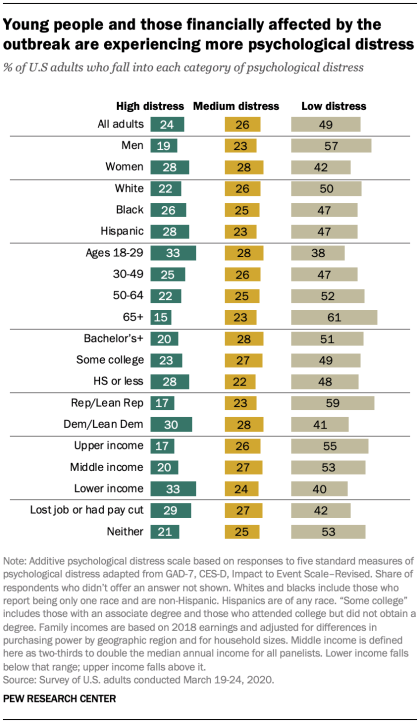 Figure 2: Image Source
Almost 50%

Of Older Adults Report Anxiety and Depression
Research by the Kaiser Family Foundation (KFF) showed that one in four older adults reported anxiety or depression during the COVID-19 pandemic (Figure 3).

Older adults are worth mentioning because they often deal with underlying health conditions due to aging. Additionally, older adults are at higher risk for COVID-related complications.

In this chart (Figure 3), we also observed the link between financial impact and anxiety and depression. About 37% of older adults with household incomes lower than $25,000 reported anxiety and depression symptoms at almost twice the rate (20%) as experienced in older adults with household incomes above $100,000 per year.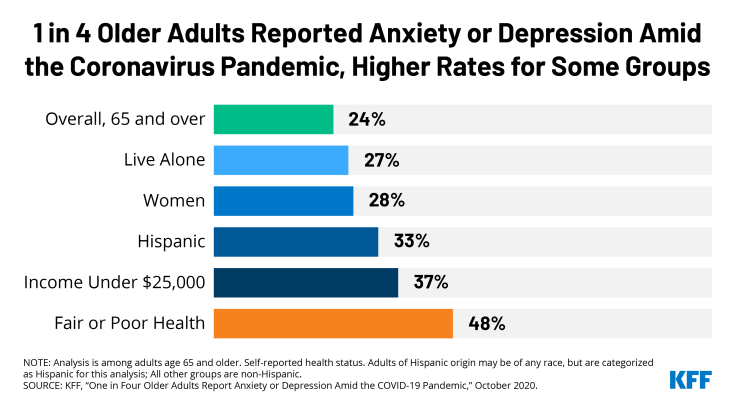 Figure 3: Image Source
How

SilverCloud Can Help Your Mental Health
Scientific research shows that you can get treatment for anxiety and depression with internet-based cognitive behavioral therapy (iCBT). As COVID-19 has resulted in disruptions of traditional psychotherapy treatments, online therapy for depression is proving to be a great solution.

You don't have to struggle with COVID-19 anxiety anymore. SilverCloud Health is helping organizations improve the self-management of the mental health of their employees. Up to 85% of users of the Silvercloud Health platform show improvement in anxiety and depression symptoms.

SilverCloud Health supports healthcare organizations to deliver clinically validated mental health and wellness interventions that are beneficial for people experiencing anxiety, depression, or both.