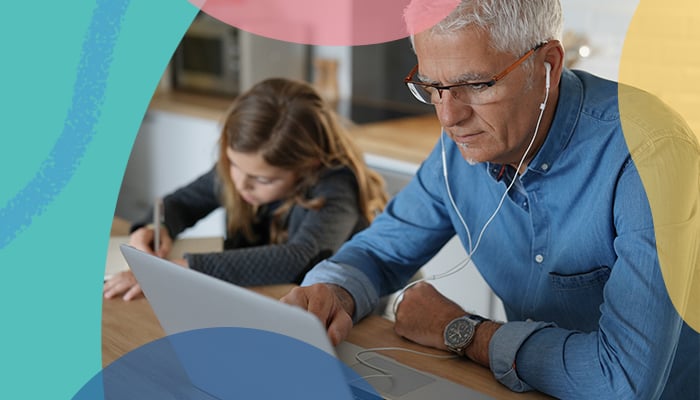 Health care spending in the United States has been rising for decades. In 1960, the U.S. spent $27.2 billion on healthcare; in 2019, national health expenditures grew 4.6% to $3.8 trillion, and accounted for 17.7% of Gross Domestic Product (GDP). Those numbers don't reflect the added financial burdens that began in 2020, with the advent of COVID-19.
This growing expense of healthcare has led private insurers to look for strategies to reduce healthcare costs while still supporting the health care needs of their members. One promising way to reduce cost of care is in the delivery of mental health services.
Cost and Access Issues for Mental Health Services
In 2019, 20.6% of U.S. adults, or 51.5 million people, experienced mental illness. U.S. spending on mental healthcare services that same year was $225 billion. Again, this was before COVID-19, which led to an increase in mental health issues.
Compounding the impact of mental health service costs to health plans are two factors:
The percent of time individual providers spend treating mental health challenges. According to the APA, up to 70% of primary care visits are related to patients' mental health issues, such as depression, anxiety, and stress.

A shortage of providers. Almost 120 million Americans live in designated Health Care Provider Shortage Areas, or HPSAs. In fact, by 2033, the AAMC predicts a shortfall of up to 139,000 physicians.
One solution to reducing the cost of mental healthcare services, as well as increasing access to them, is to provide digital mental health treatments (DMHTs).
DMHTs, Defined
DMHTs help clinicians and patients manage mental health through a variety of smartphone and Web applications, as well as therapeutic video games, virtual reality, and conversational agents.
The typical ways DMHTs can be provided include:
Guided - Care is delivered by the technology, and supported by a coach or clinician, who provides low-intensity support

Automated - Care is delivered to the user without human support
Supporting Mental Health Needs, While Reducing The Cost of Care and Increasing Access
DMHTs offer effective mental health support, while lowering costs, and increasing access to mental health services.
Effectiveness
In over 100 randomized, controlled trials, DMHTs were shown to be effective in treating mental health issues. Guided DMHT, in a meta-analysis of 66 randomized, controlled trials, was shown to be as effective as face-to-face therapy for common mental health conditions such as depression and anxiety disorders.
Cost-Effectiveness
Research has shown the cost-effectiveness of guided DMHTs. This makes sense, as guided DMHTs require much less provider time to treat patients with common mental health conditions. In addition, stepped care programs that move nonresponding patients using DMHT to traditionally delivered psychotherapy use about half the provider time than programs offering only psychotherapy. Finally, guided DMHT outcomes are the same, whether the guides are mental health specialists or not. This means that guides can have lower levels of licensure and education, thus reducing costs.
Even though automated DMHTs are less effective than guided DMHTs, they cost less than in-person mental health support.
Increased Access
The use of DMHTs directly addresses the provider shortage and increases access to healthcare by saving providers time and increasing the availability of health care for all Americans, especially underserved populations such as minorities.
Integrating DMHTs into U.S. Healthcare Coverage
Other countries, including Europe and Australia, have already started integrating DMHTs into health care systems, but the US. has not.
The Banbury Forum was created to review the challenges of including DMHTs in the U.S. healthcare system, and provide recommendations on how to do that. Formed in 2019, the group consists of over 20 international stakeholders including healthcare organizations, insurers, employers, patients, researchers, digital mental health companies, and more.
Recently, the forum published its findings in the American Psychiatric Association's Psychiatric Services Journal. In addition to recommending that DMHTs be integrated into U.S. healthcare systems, the group made these suggestions on how to move the integration process forward:
Reimburse DMHT products and services. Cover the cost of both the DMHT product and the provider time at rates equal to reimbursement rates for similar amounts of time spent in face-to-face treatments. Integrate reimbursement through systems used by federal, state, and private insurers.

Create an evidence-based standards framework for DMHT products. This will support the decision-making process for government and private insurers as they look for DMHT products that are effective and safe. While the U.S. does not currently have a process for creating evidence-based standards, these frameworks can be developed through professional or non-governmental organizations.
As health plans continue to look for strategies to reduce healthcare costs, implementing DMHTs is one solution that checks that box and others: it lowers costs, while also providing effective mental health support, and increases access to healthcare.