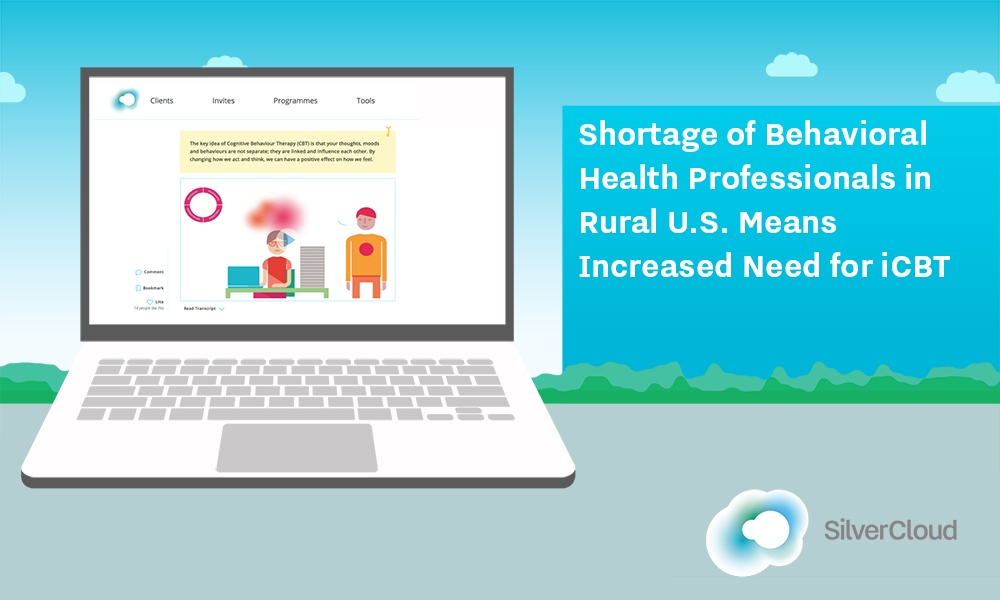 Rural America is facing a shortage of doctors, particularly specialists. In every state, there are more medical professionals in urban and suburban areas than there are in rural counties. Only about 9% of the nation's physicians practice in rural communities. A study published in the American Journal of Preventive Medicine and reported in Big Think, examined how mental health care professionals are distributed across the country, revealing that 65 percent of rural counties don't have a psychiatrist, 47 percent don't have a psychologist, and 81 percent don't have a psychiatric nurse practitioner.
More than 6.5 million rural Americans have some sort of mental illness. Without access, Americans living in rural areas can't even consider behavioral health services as part of preventative care. The National Rural Health Association (NRHA) calls the inadequate number of doctors serving in rural areas a national health care crisis with no end in sight.
For people living in rural America, the barriers to access result in this population entering care later in the course of their disease compared to their urban peers, according to the NRHA. "They also enter care with more serious, persistent and disabling symptoms and require more expensive and intensive treatment response," reports NRHA.
A news article from the Association of American Medical Colleges reported some alarming statistics:
The number of psychiatrists in more than half of U.S. counties: 0

, according to a 2016

Health Affairs

report.

People living in mental health professional shortage areas: 111 million

, according to the U.S. Department of Health and Human Services.

Primary care physicians who reported difficulty referring patients for mental health care: 2 out of 3

, the

Health Affairs

report notes. That's twice the number reported for any other specialty.
As illustrated in one story reported in U.S. News & World Report, a doctor recalls the choice he was faced with after graduating from medical school decades ago-- take a high-paying job in a city or provide much-needed medical services in rural America. The physician in this story chose to practice in the rural U.S. Today, however, college tuition is more expensive compared to decades ago. Young doctors know they can pay down student loans more quickly working at big city hospitals.
A number of universities are promoting mentorship programs and networking events to encourage students to go into the field of psychiatry. However, as the demand and need for behavioral health services continues to grow, and many mental health professionals reach retirement age, the demand will still be far from met.
Industry thought-leaders and behavioral health professionals have been investigating and implementing various digital options for years. Many have already implemented telehealth solutions with positive results. Now, we're witnessing the next wave of iCBT solutions that are easier to integrate and more accessible for patients and physicians with the proliferation of technology. In addition, the federal government is continuing to provide funding to help rural communities access digital healthcare offerings.
As iCBT offerings expand and evolve, while more providers and payers recognize the value of such programs, online therapy will likely fill the care gap for behavioral health services so desperately needed in much of rural America.
SEE ALSO: Empowering Rural Residents to Manage Their Behavioral Health, Reduce Stigma