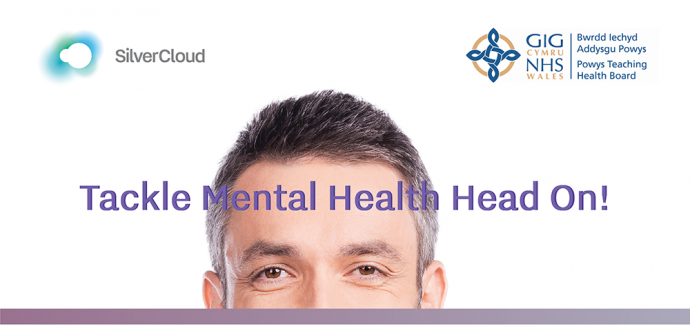 LONDON - 31st July, 2018 - Global health company, SilverCloud Health has been awarded a contract with Powys Teaching Health Board (PTHB), the first health board in Wales. The deal comes after PTHB successfully secured funding from the Welsh Government through the Efficiency Through Technology Fund (ETTF) for a national Online CBT Therapies programme. Initial rollout plans have focused on the PTHB's population although it is hoped that the other six Welsh health boards will follow suit.
Used by over 60% of NHS Mental Health Providers across the England, SilverCloud provide the broadest library of evidence-based programmes addressing a wide range of conditions such as stress, depression and anxiety as well as specific programmes for long-term chronic conditions (diabetes, COPD, and chronic pain) and they recently announced the launch of the first debt and mental health programme in the market.
The launch event held today was attended by Welsh Government officials and representatives from the six other Welsh national health boards to discuss progression towards a national roll-out of these services.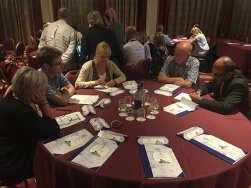 Health Secretary Vaughan Gething said: "I am committed to improving access to mental health services throughout Wales so that patients can get the treatment they need more quickly and easily. This innovative project will allow patients to access CBT-based therapies online in their own homes. It is an excellent example of how we can use technology to meet the increasing demand on the modern NHS in Wales. I look forward to seeing how the project develops."
UK wide mental health service provision remains under the spotlight with increases in targets across access and waiting times to improve patient experience. Right across healthcare digital transformation is pivotal to its success, as seen by announcement of £500 million investment to facilitate the NHS' digital transformation by the recently appointed Health Secretary Matt Hancock.
Speaking at the launch, Rhiannon Jones - Director of Community Care, Mental Health and Therapies, PTHB said: "we are delighted to partner with SilverCloud Health, enabled through a Welsh Government Technology Grant, to implement online Cognitive Behavioural Therapy across Powys. The large geography of the County coupled with rurality and isolation can present a challenge for timely and accessible mental health services. Online CBT will address some of these challenges, whilst also focusing on prevention, early help and support and self-management across all ages, using evidence-based technology."
As part of the partnership with PTHB, the health tech company will be providing its programmes for issues such as stress, anxiety and depression. It will also be providing a range of programmes specifically dedicated to younger people facing mental health issues. The rollout plans also include an extension of these services to other community sectors throughout Wales, including the police and Welsh ambulance service.
SilverCloud's CEO Ken Cahill said: "We are delighted to have PTHB on board as a partner and look forward to working with them and seeing the same kind of results that our programmes have achieved elsewhere across the UK, namely a user satisfaction of 98% and programme completion at 80%. Being able to offer as much choice as possible to people in terms of access to mental health support is vital to ensuring we curb the rising epidemic of anxiety and depression. We look forward to offering the same services to the other Welsh health boards as part of a national roll-out."
About SilverCloud Health
SilverCloud Health is a multi-award winning global health tech company; since launching in 2012 it has gone on to support 200 organisations and over 170,000 patients across its global customer base, delivering a suite of over 30 clinically effective online programmes with user satisfaction of 98% and programme completion at 80%.
Today, SilverCloud Health's extensive library of evidence-based programmes address a broad spectrum of conditions such as stress, depression and anxiety as well as specific programmes for long-term chronic conditions (diabetes, COPD, and chronic pain). Over a decade of academic research and clinically led random control trials (RCT) demonstrate SilverCloud Health programmes are extremely effective, engaging with patients and provide positive outcomes on par with face to face.
Press contacts:
Maria Diviney
Beachhut PR
maria@beachhutpr.com
+353 83 803 1003
Richard Forde
Beachhut PR
richard@beachhutpr.com
+353 85 140 6395