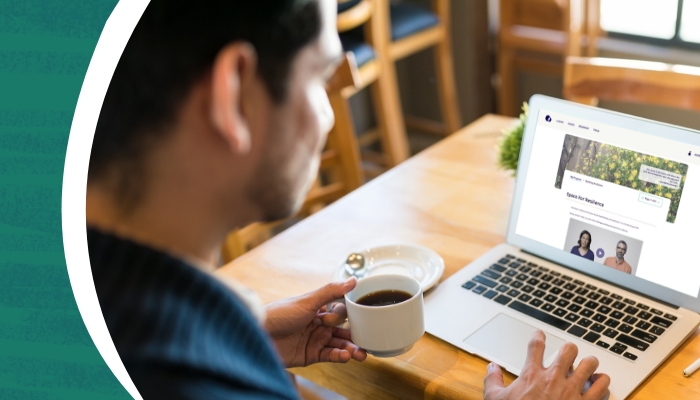 May is Mental Health Awareness Month. We know that struggling with your mental health can make you feel isolated and alone, but you're not alone. After the last two years of pandemic living, many people are realizing that stress, isolation, and uncertainty have taken a toll on their well-being.
As we mark mental health awareness month use this as an opportunity to check in with your mind and body by following our body scan video and guide below:

What is Mental Health
Mental health refers to our emotional and social well-being and impacts how we think, feel, and behave. It plays an essential role in how we connect with others, make decisions, handle stress, and many other aspects of daily life. Everyone has mental health, and it deserves your attention just as much as your physical health does.

Nearly 41% of adults across the globe report feeling occasionally, sometimes, or often lonely. With SilverCloud you are part of a safe and confidential worldwide community of nearly 1 million people. As you work through exercises in SilverCloud you can leave messages and feedback – this may be shared anonymously with others and help them on their journey of self-care.


SilverCloud's Space for Resilience program has been designed to build resilience for the long term by helping you:
Seek positive coping methods for dealing with your challenges

Implement newly learned problem-solving strategies

Self-reflect and find balance in your various life area.

…and more!





Stay connected. You are not alone.