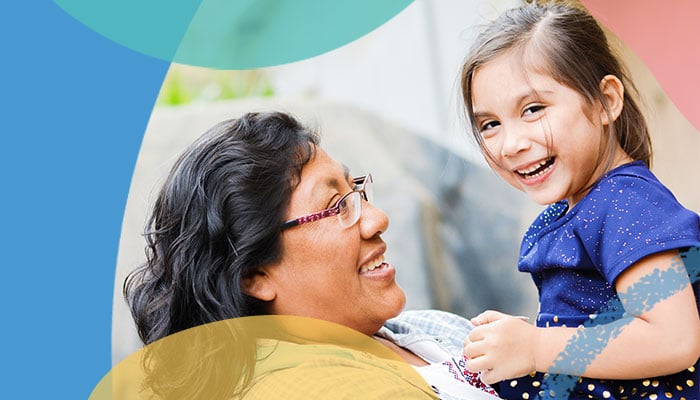 Bebe Moore Campbell National Minority Mental Health Awareness Month was established in 2008 to bring awareness to the mental illness struggles that underrepresented groups experience in the United States. At SilverCloud Health, we're focused on improving access to quality, culturally-competent care that's easily accessible and affordable. Subsequently, we wanted to take time this month to highlight the unique concerns, trauma, and barriers that Black, Indigenous, and People of Color (BIPOC) communities continue to face.
In this blog, we will be highlighting mental health and health care concerns within Indigenous communities (Indigenous people are also referred to as First People or Native Americans and includes Alaska Natives and Native Hawaiians). According to Mental Health America, there are roughly 4.2 million Americans that identify themselves as Indigenous, and this community is made up of 573 federally recognized Native tribes and speak over 200 different languages.
Native peoples are a wide-ranging and diverse population, but they do share some common threads. Unfortunately as a whole, Native people struggle more with mental health issues and finding effective care than non-native Americans. Native peoples report significant psychological distress two and a half times more often than the general population, and they are almost twice as likely as non-Native Americans to live in poverty and face significant economic barriers that prevent them from receiving mental healthcare.
Before looking at how we can help address mental health inequity for Indigenous communities, let's quickly look at some crucial historical and cultural factors that impact mental health and care access.
Crucial Historical Factors Impacting Native American Mental Healthcare Equity
Beginning with the colonization process that introduced settler societies to what is now the United States, Indigenous communities experienced considerable mass violence. Many Indigenous groups were involuntarily moved onto reservations, which typically consisted of overpopulated land with little value and access to resources.
While treaties with the United States often promised food and other resources, the government typically revoked these terms. In turn, this caused rampant poverty and starvation amongst multiple reservations, along with the beginnings of a system of forced assimilation and cultural genocide. Governmental rules were often enforced through physical punishment, including sexual abuse and severe beatings. According to SAMHSA's GAINS Center for Behavioral Health and Justice Transformation, "This population has been exposed to generations of violent colonization, assimilation policies, and general loss."
SAMHSA continues by explaining that the effects of this historical trauma can be manifested the within Native communities in many ways, including the following:
Depression, anxiety, and suicidality

Child abuse and domestic violence

Alcohol and substance abuse

Post-traumatic stress disorder (PTSD)
Not only do these traumatic experiences impact the mental health of Indigenous communities, but the schooling system and other assimilation practices further diminished access to crucial support systems.
Seeking Culturally Competent Mental Health Care
High suicide rates amongst Indigenous communities, particularly in youth and young adults, are well documented. Although suicide rates vary widely between tribes, the suicide rate amongst individuals ages 10 to 20 is more than twice the U.S. average and higher than all other racial, ethnic groups, according to the CDC.
To address the high rates of suicide within this population, Indigenous communities must experience physical, social, and economic environments that support their overall well-being and access to medical and mental health services when needed. Additionally, we must realize that discrimination and oppressive practices drive behaviors and exist in our policies, institutions, and systems.
There must be more of a focus on practices that build and support environments to help strengthen Indigenous families. Culture, language, spirituality, and traditions of Indigenous Communities are factors that have sustained these groups throughout history. These factors can be built upon to address prominent disparities in health and mental health in these communities. Furthermore, those impacted by the challenges addressed above often suffer from limited access to mental healthcare with cultural competence. There's evidence that Indigenous communities have fundamentally different understandings of mental health compared to their Euro-American counterparts.
Throughout Western cultures, it's widely recognized that the fields of psychology and psychiatry discount the value of knowledge on Indigenous communities. Subsequently, even when care is accessed, it's often unhelpful in fully addressing the scope of distress amongst Indigenous individuals. For this reason, care providers must analyze their views when providing treatment to individuals of Indigenous descent. Along with that, providers should also include suggestions of culturally competent mental health tools and resources.
Supporting Digital Mental Healthcare in Indigenous Communities
Despite the need for mental healthcare in Indigenous communities, very few who need treatment access it. As stated above, the following represent some of the key barriers to proper mental healthcare for Native American groups:
Rural and isolated locations

Mistrust of the government

Less health insurance coverage

Language barriers

Lack of cultural competence

Poverty and unemployment
Few behavioral health programs can provide proper treatment in a culturally, spiritually, and traditionally appropriate manner. Part of the reason why is due to a lack of clear, measurable, and consistent definitions - meaning that programs for Indigenous communities often do not meet criteria that follow "best practices." Along with that, those who intend to be culturally competent must have extensive knowledge and training in traditional values and spirituality.
At SilverCloud Health, we help healthcare providers reach further and aid patients who belong to underserved populations, have stigma-related mental health concerns, or struggle with chronic conditions. Designed to address your patients' needs, our clinically-based digital behavioral health programs address everything from depression and anxiety to chronic pain and insomnia. Discover today how you can dramatically improve patient access to effective behavioral healthcare for Indigenous communities.