The value-based care model has been driving payers and providers to look for ways to provide better-quality, cost-efficient care. In the research, one insight that has been uncovered is the high cost and prevalence of mental health issues for those living with chronic conditions.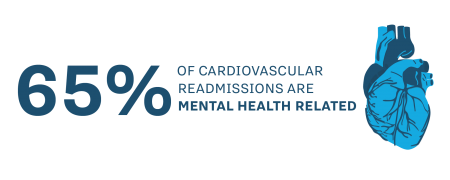 And the costs are staggering for mental health comorbidities.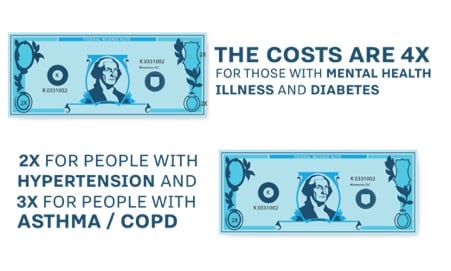 We talk to payers and providers every day as they try to figure out better ways to provide mental health services to their patients and lower costs. We demonstrate how SilverCloud, built on more than 15 years of clinical research and supporting over 200 clients, can help scale mental health offerings and lower costs.
As you explore scalable options with SilverCloud, we invite you to learn how you can guide your patients to better cope with their mental health needs. We encourage you to schedule a demo today.
Encourage Patients to Start by Asking Questions
How are you coping with the stressors of daily life? Are you at risk for, or even experiencing early signs of, depression, addiction, anxiety, or any other mental health challenge? What are your personal warning signs for entering a 'rut' or 'funk,' and what preventive actions can you take when you notice them?
Many people don't know the answer to these questions. In fact, some don't even know where to begin. Myths about mental health maintenance are everywhere, and these messages can prevent many people from taking the first step toward seeking support for common and treatable mental health challenges. SilverCloud's mental health solution can be used as a first step to introduce patients to mental health care. With questionnaires, treatment information and range of support tools, patients dealing with mild to severe mental health problems can access solutions at their convenience in a cost-efficient way to your organization.
Guiding Patients to Getting Help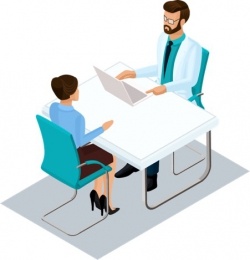 1. Tell Patients to First Consult their Primary Care Provider
At their next physical, or sooner if symptoms are impairing the patient's ability to function, they should ask their PCP for help. The PCP may offer patients number of options, perhaps a referral to a counsellor, a quick breathing exercise or a support group.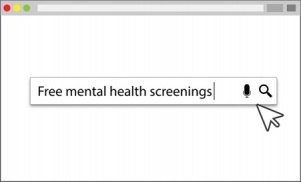 2. Take an Online Self-Assessment
Search online for free mental health screenings, as well as next steps after the screening is complete. This may also help patients match some words with their feelings, so that they can feel more able to discuss their current situation with their PCP or trusted loved one.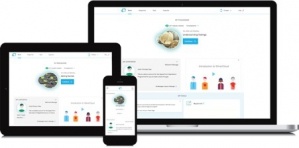 3. Explore Online Programs
There are online and mobile options available, such as SilverCloud, which is the gold standard for treating anxiety and depression using interactive Cognitive Behavioral Therapy, or CBT.
You may find that there's some reason a patient is not able to make an appointment or take an online assessment. If that's their situation, that is OK too. They may find it helpful to speak to a friend or family member. If they don't feel comfortable sharing their symptoms with a loved one, even reading or participating a message board focused on anxiety or depression may be useful to increase their awareness, comfort level, and sense of community in their common and treatable challenge.
Whichever next steps patients choose, they can know they are not alone - up to 20% of Americans have anxiety, 7% have depression and the rest are just stressed. They can also rely on SilverCloud's assessments, tests and materials to learn more about how to manage mental health issues so they can live healthy lives. They can feel better, and there is no shame in seeking help.