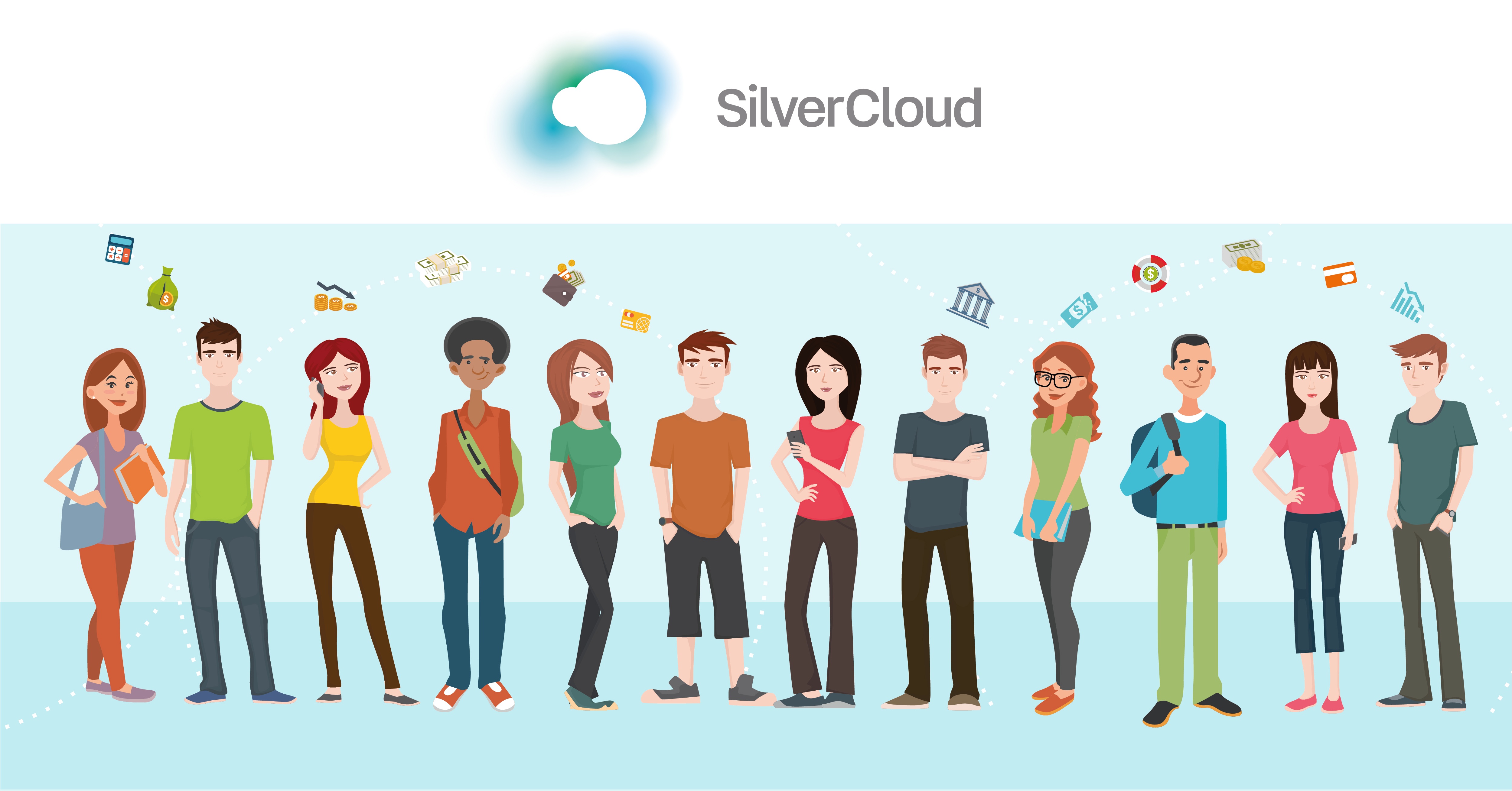 Irish survey conducted by Amarach on behalf of SilverCloud Health
Dublin, October, 10, 2018 - This year's World Mental Health Day theme is "Young people and mental health in a changing world". To mark the day, global health tech company SilverCloud Health is revealing results from an Irish survey, conducted on their behalf by Amarach, on the effects of debt and financial difficulty on mental health.
The figures, which focus on the 18-24 year old demographic, come at a time of reflection as banks and the media increasingly turn their attention to the issue of debt and mental health.
Dr Derek Richards, Chief Science Officer at SilverCloud Health stated: "World Mental Health Day is an extremely important time for us to reflect on the work that has been done and what still remains to be done to better support everyone affected by debt and mental health. We applaud the fact that this year's chosen theme is young people. Among the many challenges faced by this demographic, many are leaving third level education with the burden of student loans, while trying to make the transition to working life. Our survey strongly indicates that young people are concerned about financial difficulties and debt and in some cases this is having a real impact on their mental health and future outlook.
Among the findings:
47% of 18-24 year olds said their mental health somewhat deteriorated during the years of the financial crisis
50% of those affected by the financial crisis did not seek mental health support

62% experienced stress and general anxiety as a result of financial difficulty during the crisis

37% experienced problems sleeping as a result of financial difficulty during the crisis

28% experienced suicidal thoughts

60% believe that financial institutions should have structures/processes in place to support indebted clients

81% of these believe that these institutions should have supportive tools to address emotional health pressure relating to financial debt

67% of these believe financial institutions should have supportive methods to address financial debt

66% believe that regulators should step in to push financial institutions to implement measures to to better protect the customer in financial distress

66% believe that such measures should include the provision of support to address both financial pressures and emotional health problems that arise in relation to same
"The links between debt and mental health are particularly pertinent to this demographic. A solid foundation of early mental health support and intervention can provide the kind of mental resilience needed to face the many challenges on the road ahead."
"Financial institutions too are growing in their awareness of the relationship between debt and mental health, and we look forward to a future where they are more mindful of the need to support customers in financial distress" he added.
In July, SilverCloud Health launched Space From Money Worries, a specialised online mental health programme, developed by their clinicians for the financial services sector. The programme was developed by SilverCloud Health's clinical team and industry experts to help tackle the kind of psychological mechanisms which lead to the cycle of financial difficulties and thus poor mental health. These mechanisms include negative thinking patterns and avoidance behaviours which can prevent people from tackling debt, and can exacerbate impulse spending, which in turn can increase their debt burden.
The health tech provider has developed a suite of over thirty different programmes focused on providing behavioural health for all and support for those suffering with specialised mental health disorders including depression and bipolar disorder. Several of these programmes focus on mental health maintenance, such as resilience and sleep. The aim is to enhance patient capacity to face, overcome and strengthen difficult experiences in order to avoid the likelihood of mental health conditions.
About SilverCloud Health
SilverCloud Health is a multi-award winning global health tech company; since launching in 2012 it has gone on to support 220 organisations across its global customer base, delivering a suite of over 30 clinically effective online programmes.
Today, SilverCloud Health's extensive library of evidence-based programmes address a broad spectrum of conditions such as stress, depression and anxiety as well as specific programmes for long-term chronic conditions (diabetes, COPD, and chronic pain). Over 15 years of academic research and clinically led randomised controlled trials (RCT) demonstrate SilverCloud Health programmes are extremely effective, engaging for patients and provide positive outcomes on a par with face-to-face therapy.
Press contacts:
Maria Diviney
Beachhut PR
+353 83 803 1003
Richard Forde
Beachhut PR
+353 85 140 6395