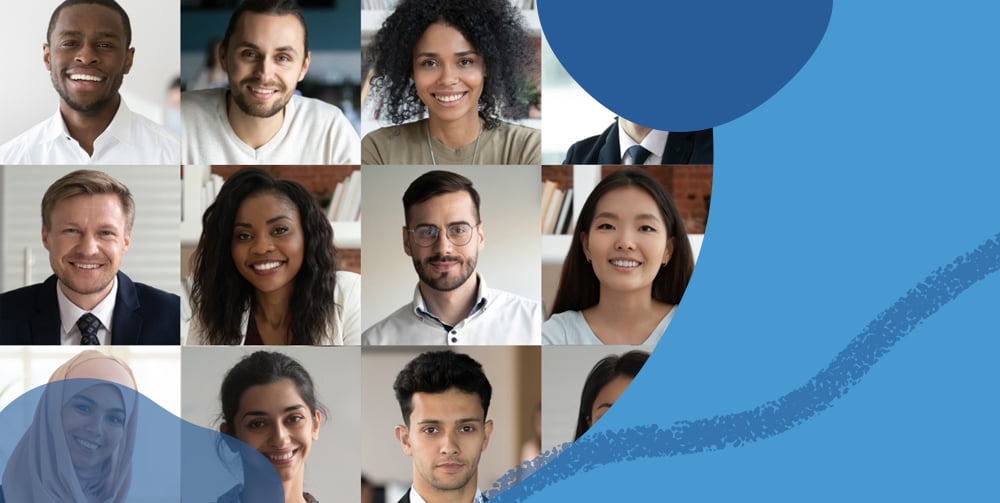 Racial-ethnic minority groups—which largely make up medically underserved populations (MUPs)—are 20%–50% less likely to initiate mental health service use and 40%–80% more likely to drop out of treatment prematurely.
Managed care organizations can integrate digital mental health platforms not only to help with mental health conditions but also to address whole-health patient care. But first, barriers to mental healthcare in MUPs need to be tackled.
The Affordable Care Act (ACA) was established in March 2010 to make insurance affordable to more people, expand the Medicaid program to cover all adults with income below 138% of the federal poverty level (FPL) and support innovative healthcare delivery at lower costs. However, MUPs continue to experience greater barriers to mental healthcare and a higher uninsured rate.
Barriers to Mental Healthcare in Medically Underserved Populations
Multiple barriers to mental healthcare are evident in MUPs. In a survey by SilverCloud Health, one-third of respondents said they do not have access to mental health benefits through their employer. Approximately 15% of the respondents were not aware of what was included in their benefits, and 14% were not sure how to access the benefits.
In MUPs, these problems are exacerbated. Barriers to mental healthcare that are specific to MUPs include:
Lack of insurance coverage.

As of 2018, Hispanics were

two and a half times more likely

to be uninsured than whites (19.0% vs. 7.5%), and individuals with incomes below poverty were

four times as likely

to lack coverage as those with incomes at 400% of the federal poverty level or above (17.3% vs. 4.3%).
According to the Kaiser Family Foundation (KFF), "In 2019, 28.9 million nonelderly individuals were uninsured, an increase of more than one million from 2018. Coverage losses were driven by declines in Medicaid and non-group coverage and were particularly large among Hispanic people and for children."
Lack of community-based interventions.

Not all states in the US have elected to maximize coverage through Medicaid expansion under the ACA. Therefore, many MUPs lack community-based interventions that cater to mental health.
Mental health stigma.

The stigma surrounding accessing mental health has improved over the last several years, with 2020 helping level the playing field—people who had never experienced mental health symptoms suddenly understood what it was like to have depression, anxiety, or, at the very least, stress.
Still, the long-lasting effects of decades of stigma have not gone away overnight. Many people are still hesitant to see a mental health professional, even when referred by their primary care provider or an emergency department (ED) physician.
Mental health workforce shortages.

For mental health, the population to provider ratio must be at least 30,000 to 1 to be considered a health professional shortage area (HPSA). As of September 30, 2020, the total mental healthcare HPSA designations in the United States were

5,733

.
Below, we discuss three ways to address these barriers.
1. Improve member engagement in MUPs
Managed care organizations often have poor member engagement from people living in underserved communities.
One key strategy to improve member engagement in underserved populations is to incorporate digital health services into managed care programs. For example, integration with Silvercloud Health platform opens up your program to 500,000+ active users, with 25,000+ new users per month.
One study showed that 60% of US counties did not have one psychiatrist. Another SAMHSA report noted that 55.2% of adults with mental illness received no treatment in the previous year.
With the number of active users using its platform, Silvercloud Health is a solid path to improving member engagement for managed care organizations serving MUPs.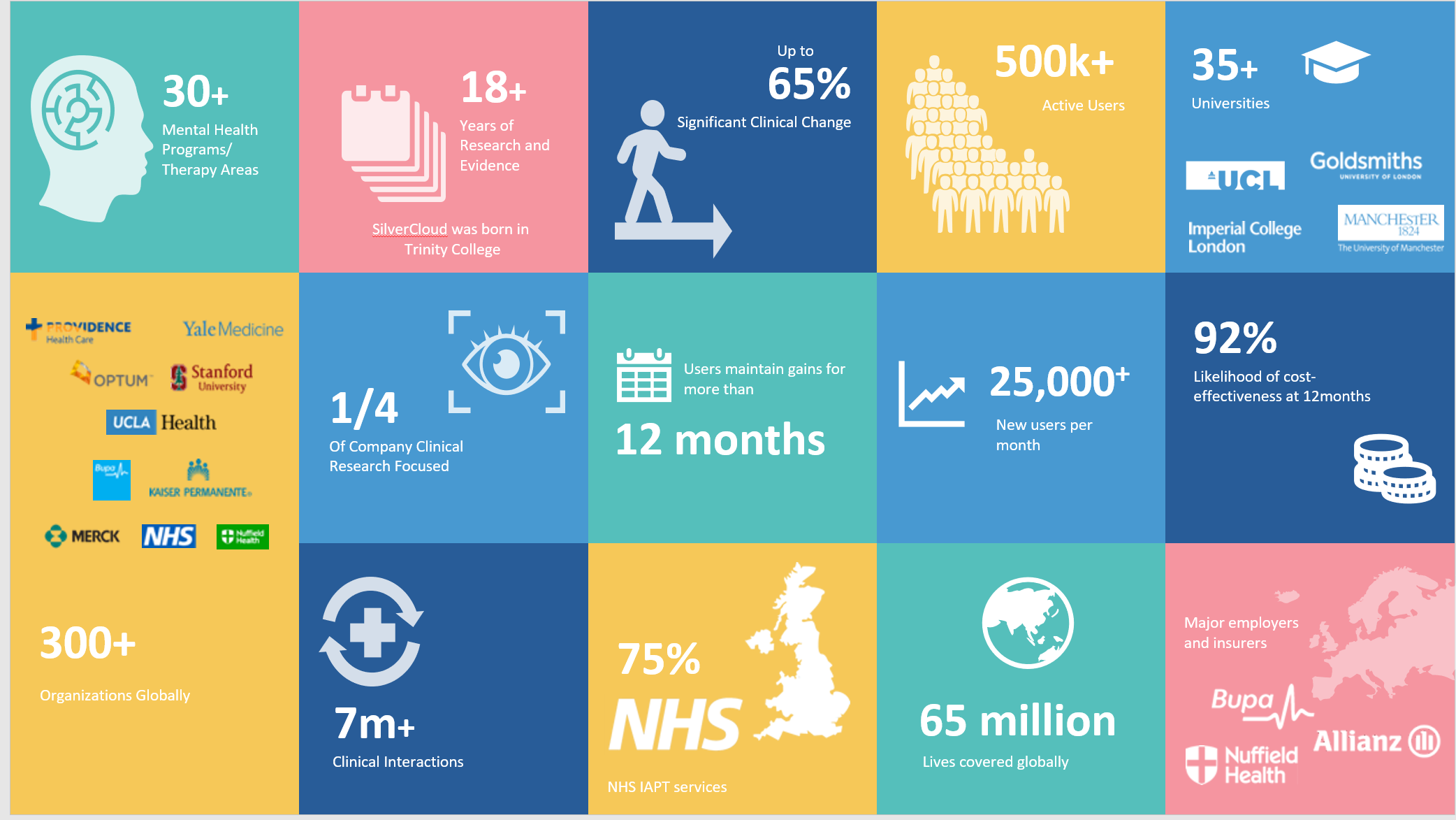 2. Address mMental health provider shortages
There are only about 10,000-20,000 psychiatrists in the United States and only 25% of primary care practices have onsite mental health specialists of any sort.
By leveraging behavioral health digital services (or tele-mental health, TMH), managed care organizations can also solve the problem of mental health provider shortages. Silvercloud Health creates 7 million+ clinical interactions for organizations.
3. Aggregate data for building patient profiles
Having a better understanding of population health data can improve managed care service offerings. Data-driven population insights can be transformed into unique and market-leading KPIs.
With a user satisfaction rate of 94%+ and with 72% of users utilizing 5+ online sessions, Silvercloud offers data-driven dashboards and KPIs across the care continuum. Over a half million users—and counting—is proof that the SilverCloud platform is making an impact.

4. Increase Cost Savings and Return on Investment
A study published in 2020 found that, from 2009-2015, mental health-related ED visits increased by 41% for adults, accounting for over 10% of ED visits by 15–64 year-olds.
According to the APA, as many as 70% of primary care visits are driven by patients' psychological problems, such as anxiety, panic, depression, and stress.
The cost of not treating someone with depression can range from $3,700 to $16,000. Face-to-face computer-based therapy (CBT) treatment for a member can cost between $1,500 and $3,000. SilverCloud's program—with coaching—costs less than $250 per person.
SilverCloud customers have reported lower costs compared to providing face-to-face therapy, with similar or better outcomes. Reliable outcomes data drives ROI and allows you to more closely predict how your members will benefit.

Data analysis has shown the potential for up to 13% savings on the cost of medical care for members who used SilverCloud.

The MemorialCare Medical Foundation reported a total cost of care reduction of 16% after utilizing SilverCloud's virtual behavioral health solution in the hopes of scaling their pilot program to meet the needs of a larger patient population.

Engagement and outcomes data support your organization in creating the lasting behavior changes needed to have a healthier, happier population and lower healthcare costs—for your company and your members.
Our Solution: Support Digital Mental Healthcare in Medically Underserved Populations
Mental health is a public health crisis that is costing lives and money, especially in MUPs.
Supporting more than 300 customers and over half a million users, SilverCloud brings nearly two decades of direct clinical research on digital delivery of mental and behavioral health together with easy-to-use technology to improve access and outcomes for users.
Designed to address the needs of large, diverse populations, SilverCloud gives payers a strategy to increase member engagement. More than half a million users today can access a broad range of programs—from depression and anxiety to sleep and resilience—giving them immediate access to solutions proven to help them better manage their mental health.
Learn more about using SilverCloud Health for your members.