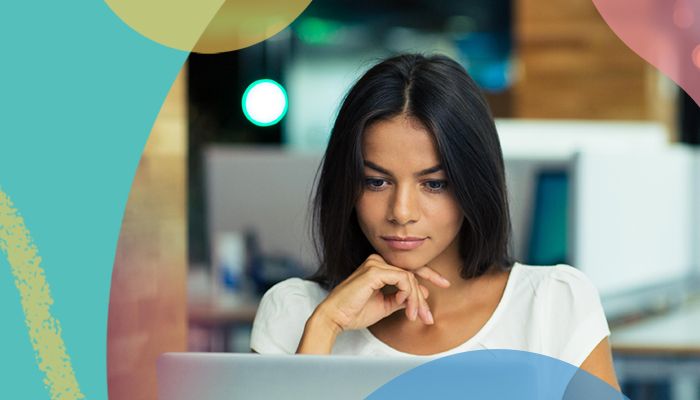 The COVID-19 pandemic created heightened levels of anxiety, stress, depression, and fatigue that are putting your employee's health and business at risk. With so many employee mental health solutions available, it is hard to know what would be best for your population.
During Mental Health Awareness Month, Welltok's CCO, Erica Morgenstern, and SilverCloud Health's CEO, Ken Cahill, had a frank conversation about how to support employee mental health now. This VIP session is now available on-demand.
Conversation Highlights
The state of employees' mental health today - Ken shared results from our 2021 Employee Mental Health and Wellbeing Report. ​A key finding is that 90% of employees said COVID-19 had contributed to increasing their stress level, and among the entire population, people between 39-55 years are experiencing the highest stress levels of any age group.
Watch the on-demand webinar, The 2nd Pandemic is Here: How to Support Mental Health Now​, to discover additional findings from our report. Learn about how employees are feeling in regard to stress levels, depression, and anxiety and how these symptoms will continue beyond the pandemic.
How to get ahead by predicting what type of support your employees need - Our survey results show that 78% of employees prefer online services and support over in-person services. Additionally, 6 out of 10 respondents said they would be more likely to use their mental health benefits if they could access their benefits at any time from their smartphone or other devices. During the webinar, Erica and Ken discuss how to further help employees get what they want and need in terms of content, tools, and support backed by evidence-based research.
What impact the mental health crisis will have if you leave it unchecked - Unaddressed mental health can have negative impacts on organizations in terms of employee absenteeism, burnout, low productivity levels, and ultimately cost. Based on our survey data, companies with 10,000 employees could lose over $57 million annually in lost productivity if mental health challenges go unaddressed. Calculate the financial impact on your organization.
Although Mental Health Awareness Month has come to an end, conversations around how to take action on your mental health will continue to improve lives and society at large. Evidence-based, digitally delivered mental health and wellbeing services can improve the health of your employee population while offering a significant return on investment.
Ready to have a conversation with a mental health expert? Contact us today!