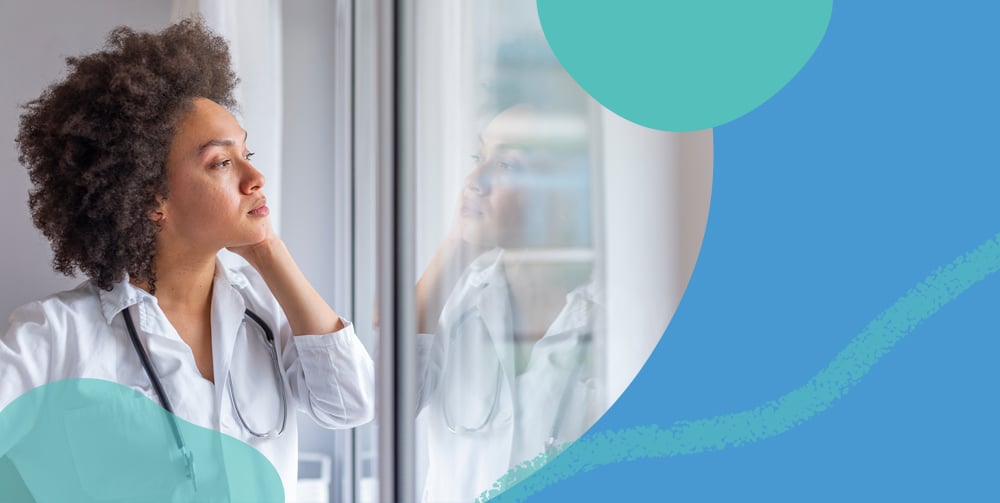 About 35% to 54% of US nurses and physicians experience significant symptoms of clinician burnout annually. In a 2020 Medscape national survey of over 15,000 clinicians in more than 29 specialties, 42% reported experiencing clinician burnout. COVID-19 has worsened clinician burnout by adding another layer of stress to the healthcare system.
Digital mental health platforms can help address clinician burnout. In this article, we discuss how digital health technology can alleviate clinician burnout and integrate it into workflow systems.
Understanding Clinician Burnout
In the book Taking Action Against Clinician Burnout: A Systems Approach to Professional Wellbeing published by the National Academies of Sciences, Engineering, and Medicine, burnout is described as "A syndrome characterized by high emotional exhaustion, high depersonalization (i.e., cynicism), and a low sense of personal accomplishment from work."
Frank John Ninivaggi, MD, a physician at Yale New Haven Hospital, says, "The percentage of physicians feeling burned out remains fairly consistent. The leading cause is administrative burden, as driven by the workplace and organizational culture."
5 Pathways for Digital Mental Health Solutions to Reduce Clinician Burnout
The National Academies of Sciences, Engineering, and Medicine outlined certain goals organizations can work toward to provide solutions for clinician wellbeing.
The following goals were highlighted:
Creating positive work environments
Addressing burnout in training and at early career stages
Reducing tasks that do not improve patient care
Improving usability and relevance of health information technology
Reducing stigma and improving recovery services
Creating a national research agenda on clinician wellbeing.
We've observed that digital mental health solutions have an integral role in helping organizations achieve these goals.
Let's discuss five pathways for digital health solutions to fulfill some of the above-mentioned goals.
Establishing Digital Health Solutions as an Inherent Part of Clinicians' Workflow
Digital mental health solutions like Silvercloud Health should be an inherent part of the clinician's workflow. This will enable quick and easy access to the tools they need to manage their mental health and prevent burnout by identifying their needs at an earlier stage. This will have a cascading effect on their health care organization and the patients they treat.
After using the SilverCloud Health digital platform, 85% of users show improvement in depression and anxiety symptoms, while 65% of users experience clinically significant improvement.
SilverCloud is the leading global provider of evidence-based behavioral and mental health solutions, delivered digitally and at scale. We help thousands of organizations address unmet behavioral and mental health needs among their employees.
Supporting more than 300 customers and over half a million users, SilverCloud brings nearly two decades of direct clinical research on digital delivery of mental and behavioral health together with easy-to-use technology to improve access and outcomes for users.
Learn more about SilverCloud Health Solutions for healthcare providers.