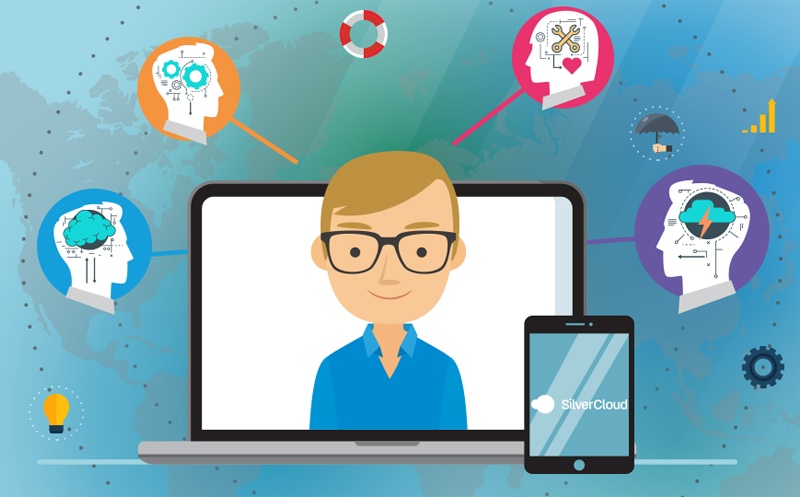 People living with behavioral health problems can sometimes feel like they shouldn't need to see a specialist. They feel that behavioral health issues should be dealt with in private. This harmful stigma is most prevalent in rural communities and with older individuals. Stigma is a powerful barrier preventing rural residents from accessing mental health services and acknowledging the need for such services.
In the previous blog post, we explained the numerous access barriers for rural communities, with stigma being one such barrier. People living in rural areas of the U.S. face socioeconomic and geographic obstacles that prevent them from getting adequate healthcare, particularly specialist care, compared to people living in suburban and urban cities. In addition, both self-stigma and public stigma can be hindrances to people with behavioral health problems when trying to seek treatment.
"Often the negative stereotypes involve perceptions that people with mental illness are dangerous," according to an article in Psychology Today citing a study from the American Journal of Public Health. "This perception is fueled by media stories that paint violent perpetrators as 'mentally ill' without providing the context of the broad spectrum of mental illness."
It was nearly 20 years ago, in 1999, when the U.S. Surgeon General labeled stigma "as perhaps the biggest barrier to mental health care," according to Psychology Today. However, in recent years the topic of behavioral health has received a lot of attention-- in media and society at large, and has become less stigmatized. As a result, organizations as well as healthcare providers and payers continue to adopt initiatives, programs and services to support people seeking help for behavioral health problems, and normalize these services and patients.
In order for patients to feel comfortable receiving behavioral health treatment, they need to feel good about seeking care, and second, their referring physician must be empathetic and non judgemental. According to a 2016 article in Acta Psychopathologica, "The second dimension of empowerment is the organisational/ professional level. This specifically relates to the way that organisations and professionals treat the person with mental illness. Here, empowerment relates to the extent to which care professionals are willing to support service users to empower themselves. It includes their readiness to communicate with and consult with individuals and how empowering their attitudes and behaviours are. It may involve professionals examining and perhaps revising their practices; considering whether these are demeaning, whether they reinforce traditional stereotypes, and if they help to sustain patterns of inequality and power."
Once a patient lets their PCP know that they need behavioral health services, or if a doctor identifies a patient who may be in need of these services, it is likely that in rural communities a specialist will not be located nearby. Online cognitive behavioral therapy (CBT) bridges this care gap and addresses possible stigma concerns.
With online cognitive behavioral therapy programs, patients are empowered to manage their own care in the privacy of their homes-- reducing stigma and privacy concerns. For some people, online cognitive behavioral therapy can be a more comfortable experience than speaking with someone face-to-face.
Healthcare providers and payers can help reduce stigma in rural communities and empower patients to be proactive in their behavioral healthcare management by encouraging them to consider behavioral health and physical health as equally important.