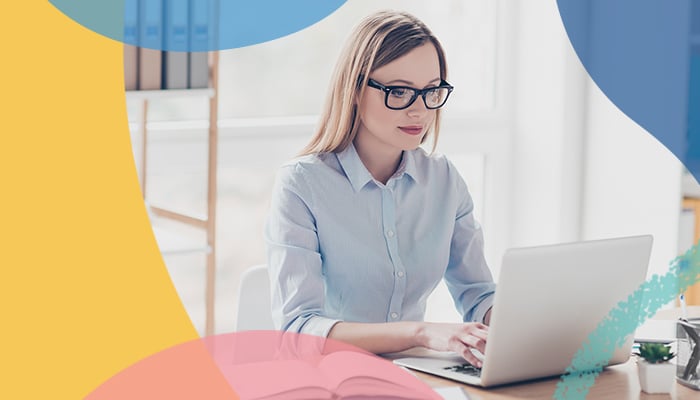 According to SilverCloud's 2021 Employee Mental Health and Well-Being Report, 90% of employees surveyed said COVID-19 had contributed to increased stress levels. Approximately 67% of employees experienced moderate or high stress in the first months of the pandemic.
Undoubtedly, workplace stress is a significant contributor to employees' mental health issues. And 66% of employees agree or strongly agree that their employer could be doing more to help support their wellbeing and mental health.
Based on this knowledge, forward-thinking companies are now prioritizing putting their employees first by providing various options to help them manage stress. Still, not all employees have access to therapies.
In this article, we discuss effective behavioral health and mental health therapies that executives can deploy for the benefit of their employees, especially during the pandemic.
Showing empathy: the first step to employee counseling
Unaddressed mental health challenges can cost companies with 5,000 employees to lose over $28 million annually in lost production.
Empathy is the ability to understand another individual's thoughts and feelings. Your employees want to know that their fears are valid.
The first step to helping your employees manage stress is to validate their concerns by showing empathy during employee counseling. Without empathy, all efforts to alleviate mental health illness may be wasted, leading to a decrease in employee performance and reduced return of investment (ROI).
Dedicate personnel to the sole task of showing empathy. Utilize digital behavioral and mental health platforms such as Silvercloud Health to deliver personalized surveys and interactive tools and help your employees express how they feel.
Digital therapeutics provide key benefits for employees
Digital therapeutics are designed to meet users where they are. Approximately 78% of employees prefer online services and support over in-person services, according to a survey by Silvercloud Health.
Six out of 10 respondents said they would be more likely to use their mental health benefits if they could access their benefits at any time from their smartphone or other devices. This proves that when you make mental health care digitally accessible, you can increase the delivery of mental health services.
The Silvercloud Health platform has driven the successful delivery of various digital therapeutics. Silvercloud Health provides:
On-demand (24/7) access

to mental health content and programs, including self-care, wellbeing, and clinical programs. Employees can choose from two options:

Coached: access to a network of human coaches

Self-guided: mental health services that are self-paced

On-going support

for employers

Data insights: access to insights backed by real-world data to inform employers of benefits

Customer toolkits: end-user materials, including digital posters, flyers, social media posts, email templates, and on-demand demos

Content: email, blog, and program content to keep employers and users informed

Executive business reviews (QBRs): employers can review user data and goals
Cognitive behavioral therapy is effective in treating depression in employees
According to a meta-analysis, treating depression with guided internet-based cognitive behavioral therapy (iCBT) was associated with more effectiveness than unguided iCBT, and both guided and unguided forms outperformed treatment as usual (TAU).
For employees dealing with depression and anxiety, CBT is a useful tool. Silvercloud Health's platform supports companies by providing direct access to CBT professionals.
Take a look at a case study.
Case Study: St. Luke's University Health Network
St. Luke's University Health Network (SLUHN) is a non-profit health system with over 16,000 employees at 12 hospitals and more than 300 outpatient locations.
Evidence shows that health care workers have higher rates of work-related stress, anxiety, and depression than the general population. SLUHN employees exhibited these emotional and behavioral health issues but faced barriers to the delivery of Cognitive Behavioral Therapy (CBT). Barriers to care included cost, stigma, provider supply-demand mismatch, scheduling delays, and the lack of ability to reach the appropriate patients.
SLUHN deployed the Silvercloud Health platform for employees and their spouses. Silvercloud Health exceeded SLUHN's four goals:
Participation: In the first year, 1,161 Silvercloud accounts were created, exceeding the target goal. In the second year, collaborative marketing efforts led to the creation of an additional 1,300 accounts in three months.
Clinical effectiveness: Participant outcomes were measured using the industry-standard tools, Patient Health Questionnaire (PHQ9), for depression, and Generalized Anxiety Disorder-7 (GAD7), for anxiety. Participants in every category of depression and anxiety severity reported clinically significant improvement, meaning a reduction in GAD7 or PHQ9 scores of 3 points or more.
Cost avoidance: During the first 21 months of Silvercloud implementation, SLUHN saved $17 with the online Silvercloud Health platforms vs. face-to-face CBT therapy.
Participant satisfaction: Participants reported a 97% satisfaction rate with the Silvercloud Health program. A majority of patients agreed or strongly agreed that the program was interesting, relevant, helpful, and contributed to progress toward their goals.
Summary
For a long time, employers have struggled with investing smartly in digital behavioral and mental health solutions that deliver real outcomes.
Silvercloud Health helps thousands of organizations address unmet behavioral and mental health needs among their employees and their family members.
We support employers by providing various behavioral and mental health tools, programs, and coaching to improve employees' mental health and, ultimately, employers' ROI.
With more than half a million users globally, Silvercloud is the leading digital behavioral and mental health solution. Let us support you in helping your employees by providing digital access to effective behavioral and mental health therapies.