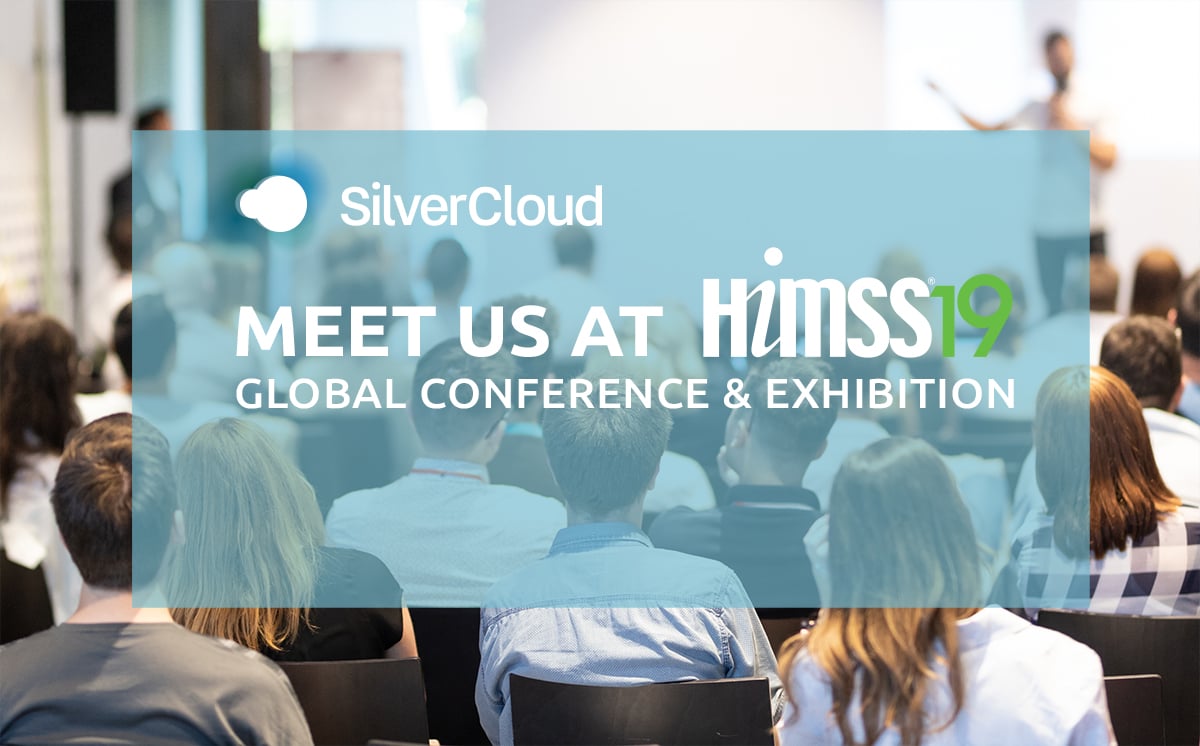 As the healthcare industry gears up for the 2019 HIMSS Annual Conference and Exhibition, the focus is on which advancements will best impact the healthcare delivery model as we know it today, with mental health being no exception.
At SilverCloud Health, we are encouraged to see four main trends at the 2019 event – connected health, consumerization of healthcare, artificial intelligence (AI)/machine learning and enhanced patient engagement/experience. In the coming year, each area is expected to have a profound impact on how behavioral health resources are engaging and expanding the reach to users.
Mental health doesn't discriminate, with issues impacting people at any stage in life. According to the National Alliance on Mental Illness, approximately one in five adults in the U.S.—43.8 million, or 18.5%—experience mental illness in a given year. And with the diversity of demographics battling depression, anxiety and stress comes a need for a wider range of behavioral health resources and supply methods to meet growing demand.
The convergence of today's technology innovations has fueled healthcare IT trends that are helping to accelerate the digitalization of the mental health industry, including:
Connected Health. Patient are increasingly expecting a better quality of care. Providers are exploring how they can improve their digital offerings to make delivery seamless across the healthcare continuum. Efforts to connect all points of wellbeing– and the back ends that support them – have emerged in health systems across the country, and increasingly organizations are investing in online health tools. Advanced mental health portals are helping to enhance patient engagement and increase access to care as well as helping clinicians better monitor their patients.
Consumerization of Healthcare. Patient demand for better care has resulted in new technologies and delivery models that allow patients to bypass traditional healthcare channels and receive more direct service. Nowhere else is this more evident than in behavioral health. As more tech-savvy individuals acknowledge the need for mental health resources and seek help, digital options have become an increasingly popular way of accessing care. For example, there has been significant growth in evidence-based digital programs addressing depression, anxiety and substance abuse.
Artificial Intelligence/Machine Learning. AI and machine learning are already demonstrating their ability to transform healthcare. From front line care delivery, including triage, clinical decision support and patient experience to back-office operations such as billing and revenue cycle, algorithms and emerging technologies are already proving their value.
Patient Engagement/Experience. As the healthcare industry shifts to a value-based model, the need to increase patient engagement is at the forefront. Leaders in healthcare are seeking to improve the patient experience by implementing innovative patient engagement strategies that meet the expectations of their digital savvy patients. In addition, individuals, caregivers and families are increasingly becoming more active in their healthcare, advocating for themselves and family members. Online mental health platforms continue to meet this demand and offer programs that patients need as more people feel comfortable seeking care outside the traditional model.
Ultimately, each of these trends reflect a transition towards more efficient, direct and high-quality health care options. At SilverCloud Health, we are defining a new healthcare model to meet the demand of the rapidly growing behavioral healthcare market, with evidence-based online mental health solutions to address a broad spectrum of conditions such as stress, depression and anxiety as well as specific programs for long-term chronic conditions. We currently offer a suite of over 30 clinically effective online programmes with 65% of users showing clinically significant reduction in symptom scores.
The SilverCloud Health team looks forward to continuing this conversation at HIMSS19. Be sure to stop by the Innovation Live Pavilion (Hall F) on Tuesday, February 12th at 12:15pm where Ken Cahill, CEO of SilverCloud Health will be speaking about, The Digital Disruption of Mental Health Care – sharing real-life examples of how digital programs are being used to:
Reach mental health patients earlier

Reduce the cost of care

Improve clinical outcomes