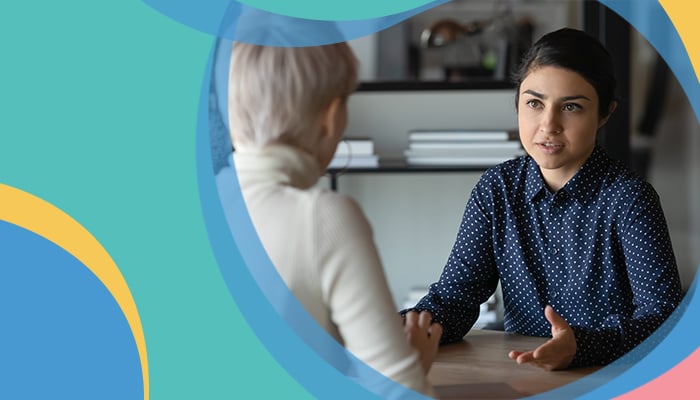 According to the National Institute of Mental Health (NIMH), the main cause of employee absenteeism in the United States is depression. It tends to affect people in their prime working years and might even last a lifetime if left untreated. Depression isn't just having an off day; it's far more substantial and can negatively affect how people think, feel, and act. It diminishes the ability to function at work and home properly. Subsequently, depression in the workplace causes an economic strain of roughly $210.5 billion every year.
Depression has a large impact on the workplace climate, productivity rate, and employee absenteeism. Both work and nonwork factors can play a role in one's mental health, but these job stressors are more common:
Having little control over a job
Unexpected increase in work hours
Demanding job requests
A lack of quality work friends
When left untreated, depression can have a significant impact on work performance.
The Employer's Role in Depression in the Workplace

Many depressed employees don't feel comfortable seeking treatment because they worry it will negatively affect their job or raise a confidentiality concern. They also might fear that their insurance won't cover the cost of treatment, or they may be unaware that they have depression at all. However, more than 80 percent of people with clinical depression can be successfully treated with early recognition, support, and intervention.

While you probably know that employee absenteeism has some effect on your business, it might be costing you more than you realize. Absence management can be a difficult task, as you don't want to cultivate a culture where employees feel compelled to work. As an employer, you could play an essential role in the early detection of mental health conditions by improving employees' access to care. Leaders can begin by showing compassion, acknowledging common stressors, and encouraging employees to seek help.

Employees need a supportive workplace, so it's crucial for leaders to provide education on recognizing high-risk behaviors. This means creating an environment where employees feel comfortable sharing their challenges. Discussing common depression symptoms in tandem with comprehensive mental health support and tools can help in achieving that culture.
Helping Employees Manage Common Stressors
Stress is typically experienced when a person feels that their demands are greater than their ability to cope. Some stress is healthy, but an excess amount can be debilitating. Although stress is not considered a medical condition, without proper relief, it often contributes to physical and mental health conditions, including anxiety and depression.

If you begin to recognize any of your employees acting out of the ordinary or notice significant changes in performance, consider sitting down and having a conversation about their workload. The sooner you identify any challenges they may be experiencing, the faster you can address them. Encouraging employees to take breaks throughout the day can also prove helpful in workplace energy and productivity.

Offering a wide variety of mental health services can help employees better care for their overall wellbeing even beyond the office walls. As an employer, if you aren't currently utilizing an Employee Assistance Program (EAP), they've proven extremely helpful in encouraging employees to address and manage everyday challenges. EAPs provide services to employees, typically in the form of counseling.

While EAPs are a great start in improving employee wellbeing, more comprehensive support will likely be needed. Providing additional online cognitive behavioral therapy (CBT) programs along with EAP services allows employers to quickly scale proper mental health services across their entire team.
Offering Comprehensive Support to Help Reduce Employee Absenteeism
With SilverCloud Health as your digital behavioral healthcare partner, employees have immediate, 24/7 access to a vast suite of interactive digital mental health content. Our data-driven programs are backed by two decades of research that can be scaled across diverse populations.

Our "Space from Depression" program includes various modules that cover different aspects of depression management. The modules introduce employees to new concepts, positive activities, and set long-term goals for treating depression and improving their overall wellbeing.

Showing employees that you care about their mental health and wellbeing is essential. The investment in employee mental health and early detection programs leads to happier, healthier, and more productive employees. Through this investment, there's less employee absenteeism and a positive financial impact. Discover how you can improve access to proper mental healthcare in the workplace, ultimately helping to reduce employee absenteeism.