Join SilverCloud at this year's American Telemedicine Association Annual Conference (ATA18) and discover a new clinical model for scaling behavioral health care. Considered to be the largest global telehealth innovation and networking event, the ATA18 will take place over 3 days at McCormick Place in Chicago, IL from April 29th– May 1st.
Click button below to book a meeting with our CEO, Ken Cahill: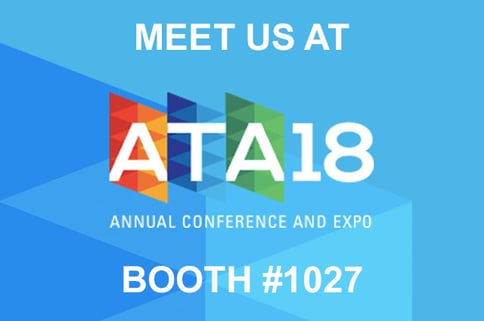 Scalable Behavioral Health for All Patients
SilverCloud's online behavioral health platform provides opportunities to scale behavioral healthcare, address the growing gaps in care delivery and extend the reach of behavioral health coaches with easy to integrate, clinically proven programs.
The asynchronous support model is the key enabler that allows payers and providers to quickly scale services with affordable and effective online behavioral health solutions that provide secure and immediate access to evidence-based care.
Providing 24 x 7 Access to Evidence Based Therapy
SilverCloud improve patients reach and care capacity across the care continuum for mental health and chronic disease to treat mild, moderate and severe patients with the largest comprehensive library of customizable evidenced-based programs.
Stop by booth #1207 to meet our team and to learn how we are creating a new model for scalable behavioral health care and how it's being deployed within health systems. Also, see first-hand the latest evolution of the SilverCloud platform user interface and learn the science behind it with a live demonstration. Connect with us to coordinate a time to meet at the event.
About SilverCloud
SilverCloud is one of the fastest growing companies in the behavioral telehealth space with over 180+ payers and providers who trust SilverCloud to deliver quality care across behavioral and population health.
About ATA18
The ATA18 is the world's largest telehealth innovation & networking event. It is where healthcare providers, clinicians, business professionals, and leaders from a variety of health and technology sectors come together to discuss and plan the future of telemedicine. Attendees look at telehealth and the issues, technologies, concerns and aspirations that affect and impact on tomorrow's emerging medical model.