"SilverCloud Health's mission is to make people healthier by providing effective, accessible and affordable behavioral healthcare opportunities, filling a massive void in the market today. B Capital Group is excited to back Ken and the team at SilverCloud Health, as they continue to change the way behavioral healthcare is delivered."
– Eduardo Saverin, Co-founder and Partner, B Capital Group
OUR INVESTORS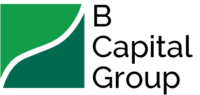 B Capital Group is a venture capital firm specializing in growth-stage investmentswith pioneering companies that are ready to scale across the global stage. B Capital Group was co-founded in 2015 by Eduardo Saverin (Facebook founder) and Raj Ganguly with offices in San Francisco, Los Angeles and Singapore. Partnering with TheBoston Consulting Group, and its incubation arm BCG Digital Ventures, B Capital delivers unparalleled access to top corporations to match cutting-edge start-ups with the world's most powerful CEOs, platforms, and brands. Current companies include Evidation Health and Ninja Van.

ACT Venture Capital is a specialist, multi-stage, technology investor. ACT is Ireland's leading independent venture capital company with over $500m under management and a team with extensive experience working with entrepreneurs to build scale.

Investec is a distinctive specialist bank and asset manager providing a diverse range of financial products and services to a niche client base in Ireland, the United Kingdom, South Africa and Australia and certain other geographies.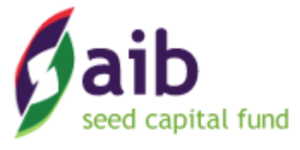 Funded by the Department of Communications, Climate Action and Environment (DCCAE) and established in 2007, NDRC finds, builds and invests in digital companies and startup teams with the potential to grow internationally.


Enterprise Ireland is the government organisation responsible for the development and growth of Irish enterprises in world markets. We work in partnership with Irish enterprises to help them start, grow, innovate and win export sales in global markets. In this way, we support sustainable economic growth, regional development and secure employment.