Upcoming Events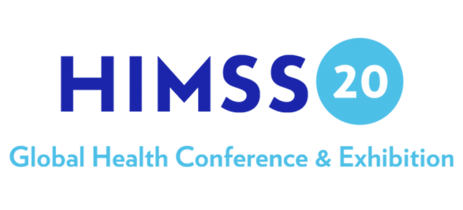 Himss 20
Learn about Digital Therapeutics for Mental Health: Real-World Results on Thursday, March 12th at 1-2 pm in room W300.
Past Events

Connected Health 16-18 October 2019
The Connected Health Conference is the largest gathering of visionaries and changemakers focused exclusively on connected health. Join us to see the practical technologies that empower and improve health for people, patients, and consumers. Hosted by the Personal Connected Health Alliance (a HIMSS Innovation Company) in partnership with Partners HealthCare, the Connected Health Conference convenes the resources necessary to drive systemic transformation and unleash the full power of connected health technology.

HLTH 27 – 30 October 2019
HLTH (pronounced "health") is a one-of-a-kind ecosystem event for the health industry, and we're on a mission to bring together 5,000+ senior leaders to solve the most pressing problems facing healthcare today and actualize the most promising opportunities to improve health.
We bring together senior leaders from across payers, providers, employers, investors, fast-growing startups, pharma, policymakers and innovation centers to ask one question: how do we create the future of health?

BlueCross BlueShield | 2019 National Summit | 29-2 Apr/May 2019
BCBS Plan professionals come from across the country to learn from industry-leading experts, share insights and best practices, discuss evolving issues in the healthcare industry and explore the latest solutions and cuttingedge innovations.

HIMSS19 Global Conference & Exhibition February 11-15, 2019 | Orlando, FL Orange County Convention Center
HIMSS Global Conference & Exhibition brings you the world-class education, cutting-edge products and solutions, and unique networking opportunities you need to solve your biggest health information and technology challenges – all at one time, all in one place. Know more

Oct. 11, 2018 – Boston, MA
The Digital Healthcare Innovation Summit (DHIS) is an Unparalleled Annual Gathering of the Leading Innovators, Investors, Payers, Providers and Policymakers who are Driving the Digital Health Revolution.

Oct. 16-17, 2018 – Arlington, VA
The Payer's Behavioral Health Management Summit , brings together behavioral health executives from health plans, managed behavioral healthcare organizations (MBHOs), and government agencies to share strategies to improve access and quality in behavioral health.

Nov. 6-7, 2018 – La Jolla, CA
MedCity ENGAGE is an executive-level event that gathers together leading hospitals, health systems, payers, pharma, investors and the most innovative startup entrepreneurs to discuss their successes, challenges and vision of the future of patient engagement.
To learn more about our upcoming events or to request an in-person demo at a future event, sign up here.